Posted by aolvera@casadragones.com BigCommerce on 23rd Sep 2022
Crafted out of Mexican white onyx from Tecali de Herrera, Puebla, this hospitality space offers an intimate environment to savor our sipping tequilas.

Watch as co-founder and CEO Bertha González Nieves and designer Hector Esrawe take you through the craftsmanship and inspiration behind this incredible collaboration.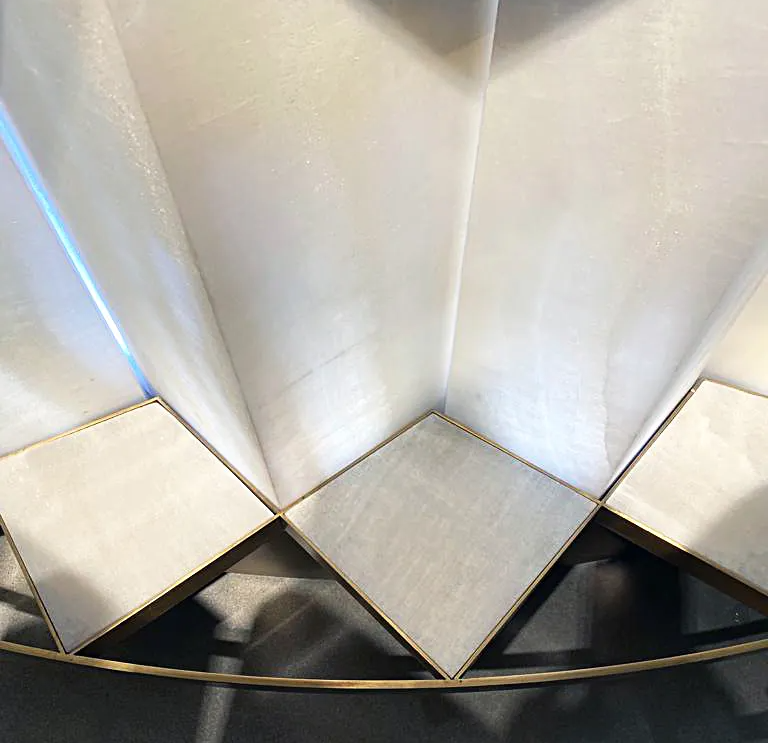 The tasting room at Art Basel Miami Beach displays our innovative take on sustainable contemporary Mexican design. It offers guests a private setting to savior the ritual of tequila tasting. The overall design was inspired by the geometric shape of the agave plant, with a diamond stacked pattern from the plant's pina, from which tequila is made.
The room is crafted out of translucent Mexican white onyx sourced from Tecali de Herrera, Puebla, and stacked white onyx columns and shelves evoke Mexico's Basalt Prisms exquisite rock formations from ancient lava eruptions. The bar is circular, like the piña, allowing for social interaction and intimate conversation with guests.